Vanity Phone Numbers for Non-Profits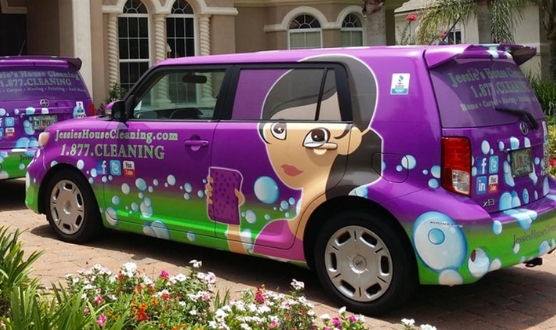 Start Using a Clever & Custom Phone Number in Your Non-Profit's Marketing
Mission-driven organizations have to make the most of modest budgets to raise awareness, drive fundraising and provide services. Vanity phone numbers are an affordable brand asset that can build your brand and help you better reach your constituents.
Raising awareness is a crucial part of promoting your cause, but it's equally true that every cent that goes into a promotional campaign is one that you're not spending on the cause itself. For that reason, ROI is a crucial marker of success for any marketing initiative. This is especially true when it comes to fundraising.
In the U.S. alone, Americans (including individuals, estates, corporations and foundations) gave a total of $410 billion to nonprofits including faith-based organizations and other global, national or local charities. To receive even a small share of that total amount, non-profit agencies and organizations need to find unique, memorable, clever and effective ways to differentiate their marketing and many are turning to custom vanity phone numbers from RingBoost to do just that
RingBoost understands the effort that non-profit groups put into their marketing and wants to help improve their success on every channel.
That's why we offer a complimentary local phone number for any nonprofit or charity. Just complete the Non-profit vanity number request (make sure to include your 501(c)(3) number) and a member of the RingBoost support team will guide you the rest of the way.
Increase calls to your non-profit enterprise
Improve brand perception with prospective donors
Be more memorable compared to competing non-profits
Support word-of-mouth referrals among donors, clients and partners
Here's what our happy non-profit customers have to say:
Working with the team to get our unique phone number that will resonate with consumers was very important. The team at RingBoost exhibited great commitment and timely responses to our requests, which we very much appreciate. All of our concerns were met with great optimum and a can-do attitude, which we appreciate.
Dr. Howard B. Slaughter, Jr. – Habitat for Humanity of Greater Pittsburgh
"Our fundraising campaign is working towards the construction on our new facility. Everyone agrees we LOVE to have our catchy, simple phone number from RingBoost to share with supporters!"
Pastor Christopher Grinnell – Gracepointe Church of the Nazarene in Lake Mary, FL
Highly recommend working with RingBoost for finding an awesome phone number that allows you to connect with those who can help you accomplish your mission. Paul Faust and crew are awesome!
Brute of Palo Alto, CA
Written by: Gordon on November 4, 2018

It's well established in these pages that finding a better phone number is a must for your marketing strategy. But coming up with vanity number ideas to fuel your search? That's not such a no-brainer!

Read more

Written by: Gordon on August 31, 2017

It's the first time a hit song has been titled with an 800 custom phone number. Yet "1-800-273-8255," a song written and performed by Logic has been attributed with saving lives after MTV's Video Music Awards this past weekend.

Written by: Pete Prestipino on March 1, 2019

The best way to ensure that phone calls remain a contributing factor in a businesses' success is by taking advantage of technology solutions that track these digital interactions.

Read more
What is a Vanity Phone Number?
A vanity number, often called a custom number, is a local or toll-free telephone number that a business uses in their marketing to support brand recall with consumers. Vanity numbers come in many forms including phonewords or all-numeric phone numbers.